Jointing Compound
GypExim Jointing Compound is used in a direct application for interior installations like blocks, bricks and concrete for a smooth and superior finish. It is environment-friendly and compatible with all forms of paint with extra maintenance. Our Jointing Compound is the best alternative to the time-consuming use of cement for all your internal applications. Due to its superior finish and time saving attributes, Contractors and Builders prefer Gypexim Jointing Compound instead of others.
Gypexim Jointing Compound is used in interior applications like punning on plasterboards, blocks, bricks, and concrete walls for a sleek and superior finish.
Gypexim vast range ends your craving of a perfect building material choice for your decor upliftment.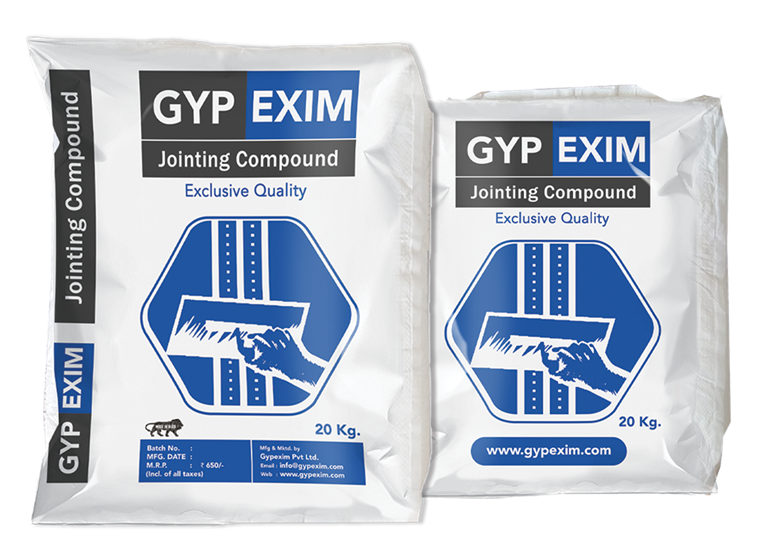 Advantages
| | | |
| --- | --- | --- |
| Ease of Application | Quick Setting Time | High Performance |
| Smooth Finish | Readily Available Raw Materials | High Productivity |
| No Shrinkage Cracks | Low Thermal Conductivity | Reduced Supervision |
| Fire Resistant | No Curing Time Required | Decorative Application |

Submit your details to build a strong business relationship with us!